Since the rise of Platforms like Instagram, Facebook, Snapchat, and YouTube we have seen the rise of Video Marketing. This is probably why some creators/ influencers have not posted on their blogs in many years but post daily on their Instagram and YouTube. Believe it or not, an influencer with a million subscribers can charge $50,000 or more for a video on YouTube Webex.
Why Video is Better
The answer is simple, Video is good for storytelling. A lot of people have a short attention span, video allows you to be creative. Its good storytelling that can be short and fun. Your favorite influencer probably has a blog site and they rarely update it, but you see them on social media daily. Within a few seconds, you can communicate with your customer, before they lose attention and move on to the next thing. 
Deciding What to use? 
Video
Unlike Video, Blogging is costly. Not saying that Video is free, you will need a camera, you might need apps to enhance your videos and other equipment like a Tripod, etc. But you already have a phone and most of these smartphones have a camera's equivalent to an actual camera. You can also film the videos yourself or have one of your staff members filming and editing them. I know a local businessman who has his staff filming and editing on their cellphones. On Mondays, they edit his podcasts and everything else that needs to be posted throughout the week. 
Blog
A blog site, a good one, because that's what you need, will cost you. You have to pay for the site on a monthly or yearly basis. Viewers spend more time on pages that use video and they are 85% more likely to purchase a product from that site Neil Patel.  But you can't just post any video and expect this to convert to sales. You have to be creative and the viewer should understand the message.
A message From Ann Handley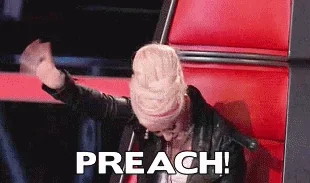 Ann Handley says that Marketers should think from the customer's perspective, we should talk to customers and connect with our customers. It is important for you as a marketer to understand what your customer needs and wants. I can't stress this enough, I worked at a job with directors who did not understand what the customer wanted or should I say ignored what the customer wanted. The customer is locked in a contract so we don't have to do what they want, of course, this type of mindset is not good for any business or your brand. It can be your brand, but you always need your customer and you should always listen, even after they sign the contract. You may lose potential customers "their friends".

Why Brands Use Influencers To Market Their Products
The marketing industry is moving at a fast pace and any good marketer will adapt quickly to the new changes. Since video is becoming more popular, a lot of marketers are using influencers to market their products. Influencers love making videos, they do this daily on their platforms. For Example, Beyoncé one of the biggest stars released her fashion collaboration with Adidas a couple of days ago, She sent her collection to several celebrity friends, in addition to this she made several videos posted to her Instagram stories. Beyoncé rarely posts to her stories or  Instagram in general, but she posted these videos, great move for Queen B.  The video was reposted over and over again and in true Beyoncé fashion she is already selling out. People always wonder why Beyoncé, who makes a lot of money for a single Instagram post rarely posts, but it's a marketing strategy that works for her. If you are not Beyonce, stick to posting daily.                                                         
Takeaways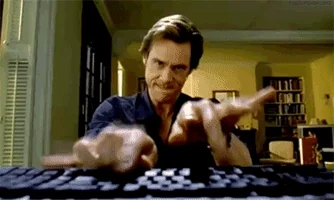 Of course, as a marketer, you want to use all the tools at your disposal to market your product. Sticking to just videos is not the only way to go. You should find a way to incorporate both, you shouldn't neglect one over the other. Your customer should find all the information about your product on all your platforms, including your blog. Many people still love to read and you can add a lot more information about your product/ business on your website. You want to learn how to use each tool that's to your advantage.
Tips to increase Blog Readability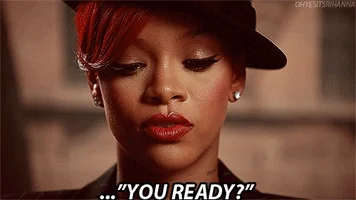 Include images to your blogs like, I did in this post, also include videos like GIFS, people love them!. Memes are also great, we all get a good laugh out of them.
Make sure the images relate to the posts or at least the paragraph you are adding them to, You can find plenty of images and gifs on the good ole internet and of course, you can make your own. After all, you are a marketer, you are creative. Images and gifs will keep your readers from getting bored.
Incorporate colors in your post that match your Brand, Your legal website should probably stray away from the bright colors. If your brand is all about fashion and makeup, you probably want to incorporate colors on your website.
Shorten your paragraphs as well if you are anything like me you tend to write a lot and you want to include everything you can think of because it's all-important. But that can wait for your next blog post. After all, you want more content.
For the people who are probably used to writing serious content, make sure you don't sound like a lawyer when you write your blog posts. Unless you are giving legal advice or similar content.