A few weeks ago, I wrote about ways to reduce customer churn. What I should have written about first is the customer acquisition cost "CAC." why? We wouldn't have churn without acquiring customers first. If you didn't read the blog, customer churn is simply the number of customers who stop using your product or services. Many companies overlook another important metric, the CAC, which can destroy your business. How? You might be spending too little or too much for little to nothing in return. Read along to find ways to reduce customer acquisition costs.
What is Customer Acquisition Cost?
Customer acquisition cost is associated with acquiring or convincing a prospect to become an actual customer through your marketing and sales efforts online and offline.
5 Ways to Reduce Customer Acquisition Cost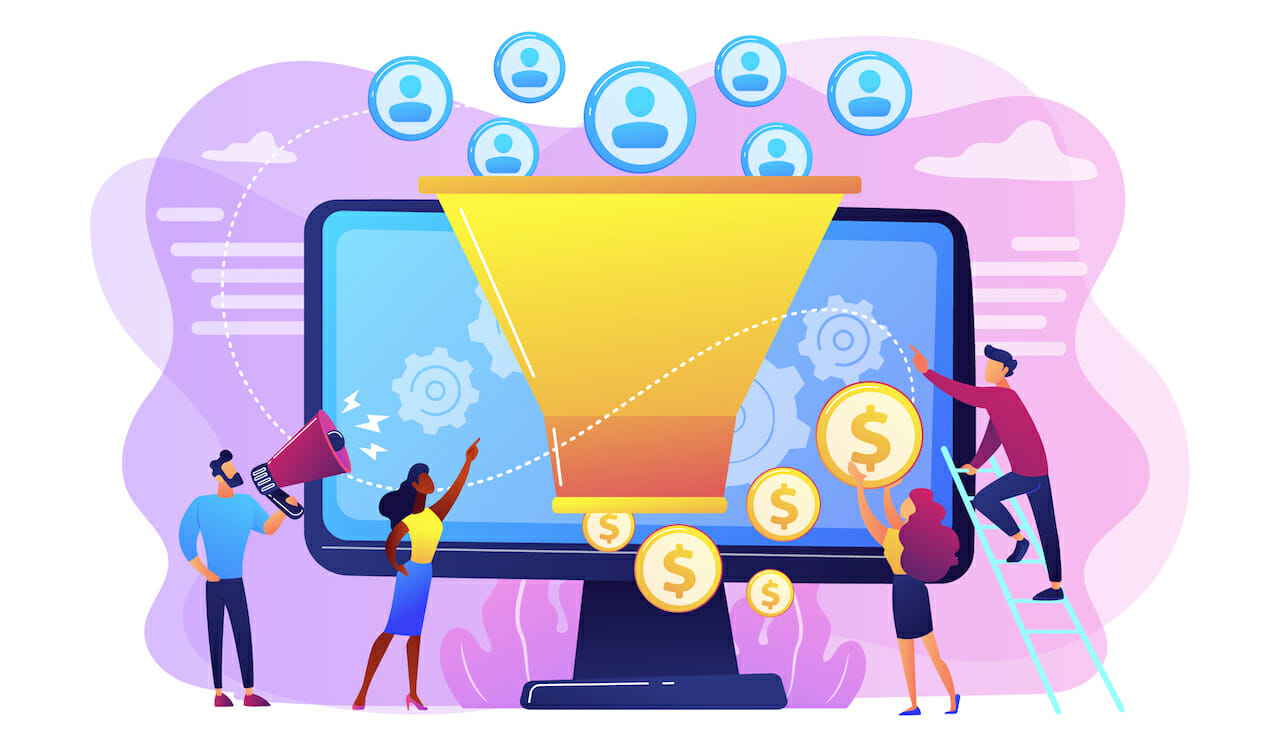 Calculate Costs Effectively: Investors are going to use CAC to determine if your company is profitable. The CAC shows you and investors the health of your company. To serve as a benchmark for your marketing and sales efforts, start with a target CAC. A reasonable CAC would enable profitability for your business.
How to calculate CAC
CAC= (Amount spent in the time period) / (# of customers acquired in the period)
(AS) / (CA)= $10000/80= 125
In this scenario, it cost you $125 to acquire each customer.
Define Your Customer: Define your target customer and create a buyer persona. Why should you create a buyer persona? You can shape your marketing efforts around the semi-fictional persona. Use market research and data collected to build the persona.
Reduce Churn: If you are an existing business and you already have customers. You want to keep your current customers; this saves you from spending more money to acquire new ones. Reducing churn by 5% can increase profits by up to 125 percent. You have a higher probability of selling to an existing customer than a prospect.
Retargeting ads: Remind potential customers who visited the website of your products or the services you offer. When customers lurk on your website, then leave, display your ads to them on other sites that they visit. When customers see relevant ads frequently, it encourages them to visit that site and make a purchase. Using your semi-fictional buyer persona, engage and target potential customers that are likely to make a purchase. You don't want to waste your ad dollars on every person who accidentally stumbles on your website.
Affiliate Marketing: Provide a product code to influencers; to promote your products to their followers. When their followers make a purchase, influencers earn a commission. It doesn't have to be an influencer, but to get the most out of your advertising. You want to use someone influential and trusted in the industry that can resonate with your target customer. ''88% of surveyed consumers have been inspired to make a purchase based on what they saw from an influencer". Pay is commission-based, and only when they make a sale.
Final Thoughts
Businesses should calculate the customer acquisition cost; the goal is to have a low CAC number. If you reduce the cost to acquire customers, profit margins improve. Failure to evaluate the CAC can destroy your business. CAC can help you determine which channels are more effective. Use the strategies mentioned above to reduce CAC costs and increase your Return on Investments significantly.