When Apple launched its first product, a personal computer, none of us thought that in a few years, we would be using iPhones. It has now extended its line of products to include accessories, which is called a brand extension. Some extensions are suitable for the brand, and some are not. Bic attempted to sell disposable underwear, and that is an example of a wrong brand extension. So why would a well-known company like Bic that's already doing well, want to sell products in other categories.
What is a Brand Extension?
A brand extension is a strategy used to leverage and increase a brand's equity. A business "markets products or services with a well-developed image using the same brand name but in a different business category''.
What are the advantages of Brand Extension?
Complementary products
These products typically work well together; it's like ketchup and French fries. Companies can make complementary products; the customer ends up buying the total package from you and not the competition. An example would be a phone and its accessories or toothpaste and a toothbrush.
Acceptance
Consumers are wary of new products on the market. Brand extension can reduce the product's perceived risk because the customers are already familiar with the parent brand. They already know what to expect from the new products, or they can assume that the quality will be as good as the current products offered.
Consumer Interest
If the company has already established itself in the market and trusted by consumers, it can increase the interest of trying out other products it may offer. Apple's new products are always met with excitement because they have loyal customers that see them as trustworthy and usually meet their expectations.
New Markets
You can enter new markets and get more customers exposed to your brand. It allows room for growth, more revenue, and profits for the brand. Apple is not only dominating the computer industry, but also phones, iPads, and their accessories are loved by many. With their cult-like following, they can charge premium prices and make a lot more money.
Leverage
Once your brand gains a reputation for being an expert in the product category that you offer, you can leverage that and use it to your advantage by launching other products. Arm and Hammer have different products from deodorant, baking soda, toothpaste, and many more.
Advertisement
It creates a buzz for both your new product launch and your current products. And as mentioned above, it piques the customer's interest. Apple users typically want to own everything Apple from the main products to the accessories. Of course, this brand is smart about its brand extensions in that they complement each other.
Final thought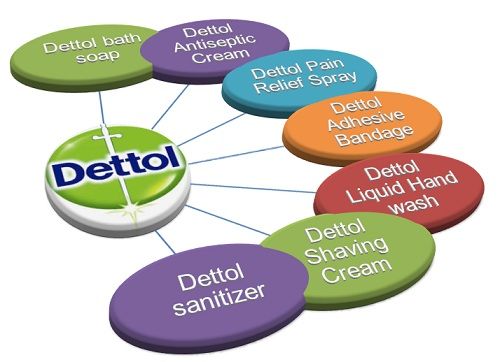 Brand managers should have a solid strategy to ensure the success of the brand's extensions.  It allows for low promotional costs because a company can use its established name. A successful brand extension can help your image and reputation, which will increase sales and give you a competitive advantage. A company can leverage its equity and reputation to introduce a new product line successfully.
Read my previous blog: https://christerbelll.com/advantages-and-disadvantages-of-traditional-marketing-communications/?preview=true