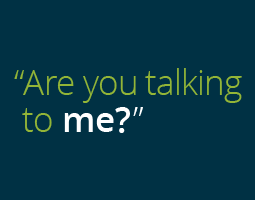 A few weeks ago, Nicki Minaj gave birth and shared several cards from her celebrity friends. The post quickly went viral, and everyone was talking about the cards, but one card stood out. Everyone was talking about Beyonce's handwritten note. It was as if the other cards did not exist. It was short and straight to the point, and while others sent longer printed cards, people just loved the fact that this one was handwritten. Their words, "it was personal.'' Personalization is just as important in marketing; consumers want to see content that resonates with them. Content that speaks to them as an individual and not part of a group. In this article, I will discuss the five benefits of personalization in digital marketing.
What is Personalized Marketing?
"Personalized marketing is the implementation of a strategy by which companies deliver individualized content to recipients through data collection, analysis, and the use of automation technology."
5 Benefits of Personalization in Digital Marketing
Better ROI: If your marketing message speaks directly to the customer, they are more likely to listen to it. Go ahead and open your email; I can guarantee that several emails from brands addressed you by name, sometimes even going as far as calling you a friend—chances of opening those messages increase significantly than a message that looks like a mass email. If you advertise effectively, you spend less on advertising.
Easier Conversion: Building a frictionless experience for customers makes it easier to convert. Personalize forms with the information collected or request only the information that's needed to complete a transaction. Information known about the customer can be used to offer only what's relevant to them and simplify the steps for them. Customers want an easy transaction, or they will go somewhere else.
Lower Bounce Rate: By providing content tailored to consumers, they will stick around longer and learn more about your products or services. The longer they stay on your website, the higher the chances to buy from you.
Higher Engagement: If your content resonates with the consumer, there is a high chance they will engage, give you feedback, and you will be able to collect more data. The more you know about the customer's interest, the easier it gets to provide them with even more content of interest that leads to a sale.
Build Deeper Relationship: Personalizing content helps build more robust and personal relationships with consumers, turning them into brand advocates and loyalists. Brand advocates spread the word about their positive experiences with your brand. Personalized content is likely to be shared and go viral, exposing you to more customers.
Final Thoughts
Personalized marketing will help you generate sales. Personalization improves campaign results when marketers do things that serve customers. Personalization makes the message relevant to the customer, helping you build stronger relationships and increase your ROI. When content resonates with the customer, they are likely to engage with it. You can lower bounce rates and create a frictionless experience that converts.
Previous Blog: https://christerbelll.com/why-marketers-integrate-digital-and-traditional-marketing-channels/